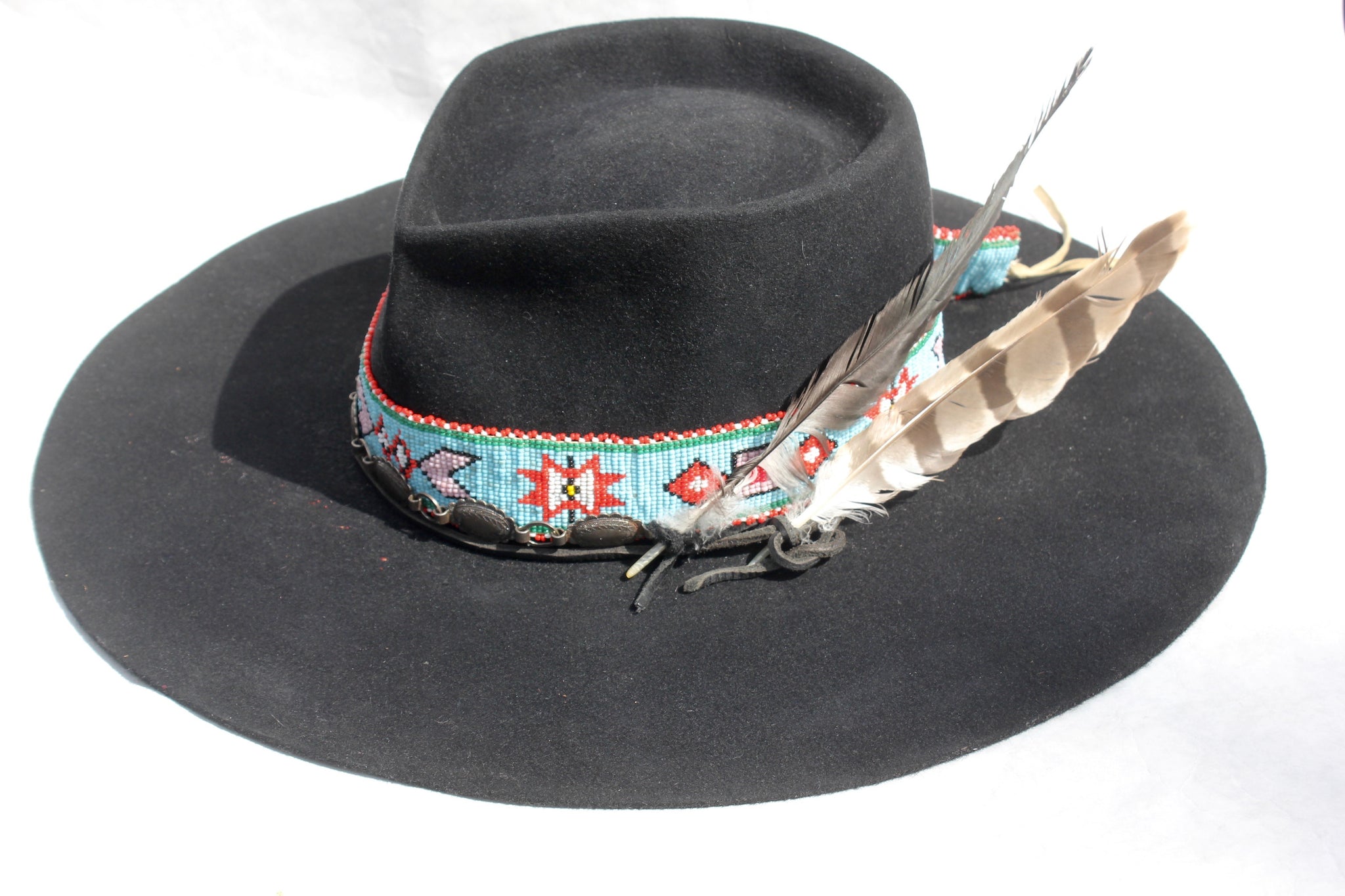 "The Medicine Healer" Custom Lone Hawk Hat
BADASS.
Very Much a Custom Order!
Pinched Crown
Wide Flat Brim
Antique One-Of-A-Kind Hand Beaded Native American Band (we will offer options)
Antique Hand Beaded Native American Rosette 
Vintage Conchos 
Exquisite!
Handmade and One-Of-A-Kind. Please enquire if interested in a similar piece. 
Sustainable fashion and responsible consumerism is a very important topic to us.  All Lone Hawk Hats are reshaped and restyled top quality vintage hats generally between the 1930's to the 1970's. All are created strictly and 100% by hand in California.