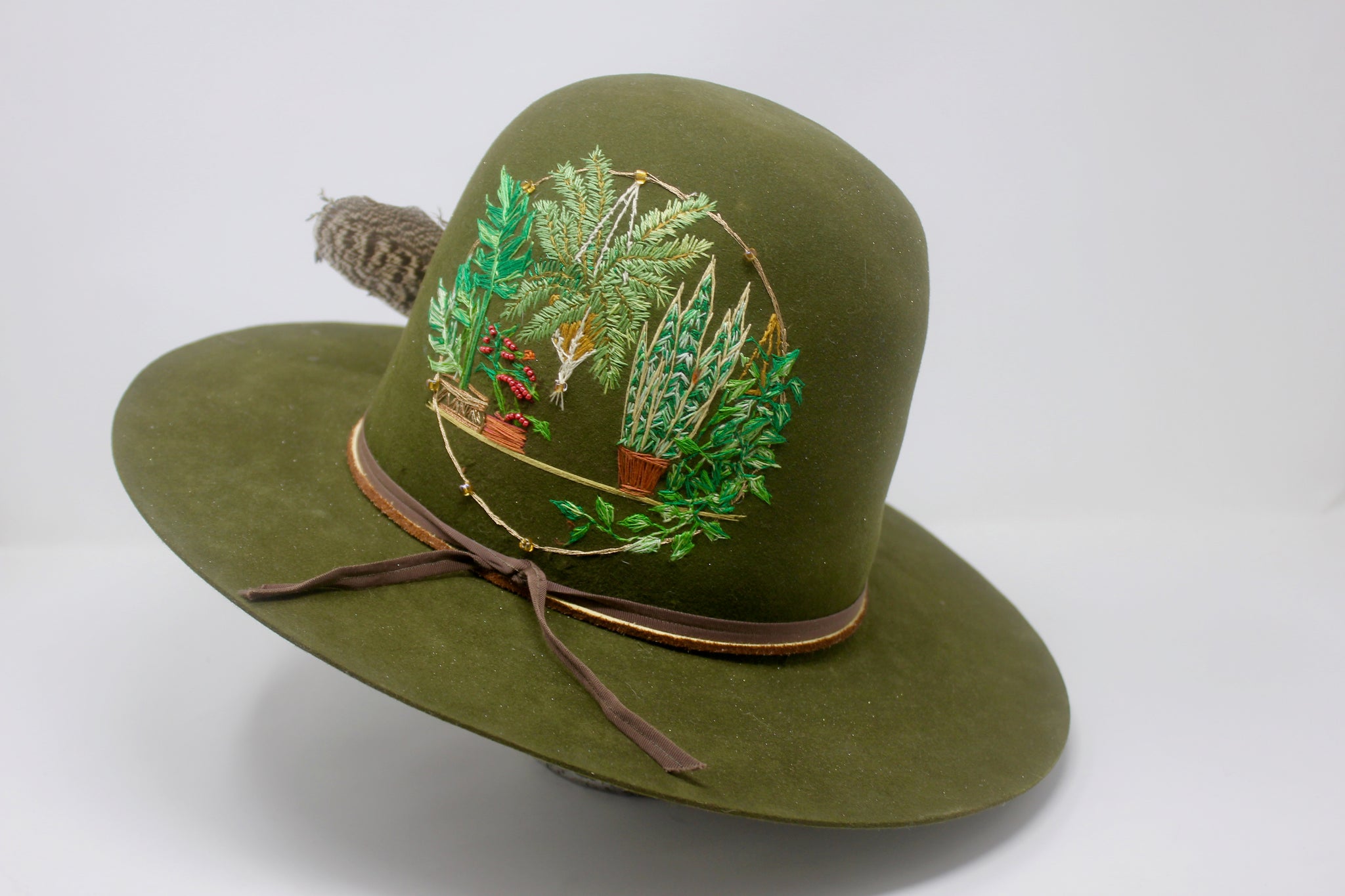 "The Earth Mamma" Hand Embroidered Handmade Custom Hat
For all the Green Thumbs Out there...
A HIGHLY Detailed HAND EMBROIDERED Hat
Tall Open Crown
Flat Brim 
Found Feathers and Dried Sage Bouquet
This Hat Can Be Ordered in a Variety of Sizes.
This is a highly detailed piece of Art. Please be patient in its creation. Hand Embroidered by Honeywood Vintage 
See something you like that is already sold? Reach out to us about making you a custom hat. 
Sustainable fashion and responsible consumerism is a very important topic to us.  All Lone Hawk Hats are reshaped and restyled top quality vintage hats generally between the 1930's to the 1970's. All are created strictly and 100% by hand in California.