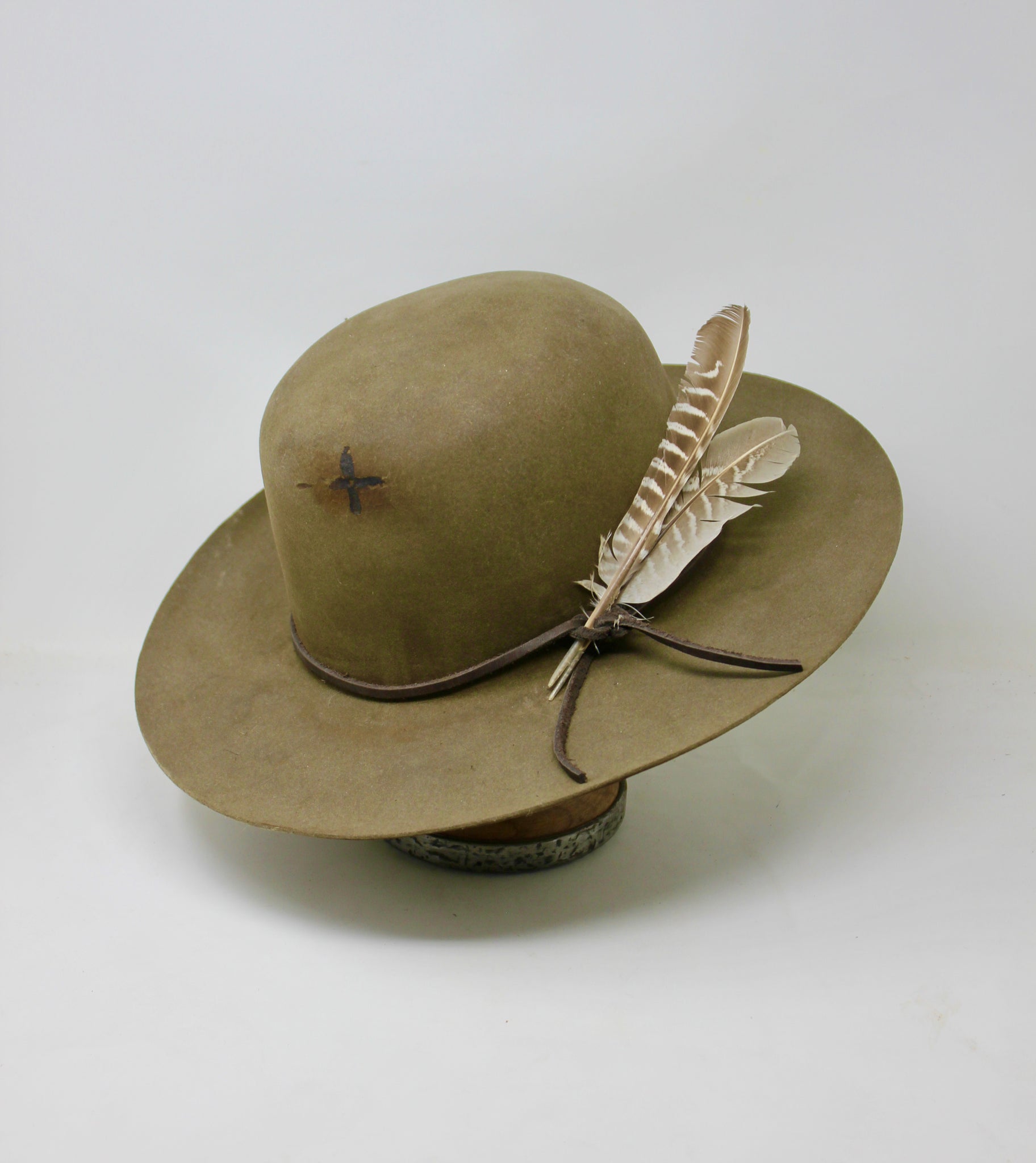 Lone Hawk Hat Ready to Ship
Here is an Opportunity to Order a Custom Lone Hawk Hat Ready to Ship! Just in time for Christmas.
A Unique One Off Hat 
One of A Kind and Handmade 
A Simpler Version of our "Holy Smokes"
Hand Branded Hieroglyphics (could be custom distressed even more)
Open Crown
Medium Flat Brim
Fine Beaver Felt 
Size ~ 7 1/4
Found Feathers 
Sustainable fashion and responsible consumerism is a very important topic to us.  All Lone Hawk Hats are reshaped and restyled top quality vintage hats generally between the 1930's to the 1970's. All are created strictly and 100% by hand in California.