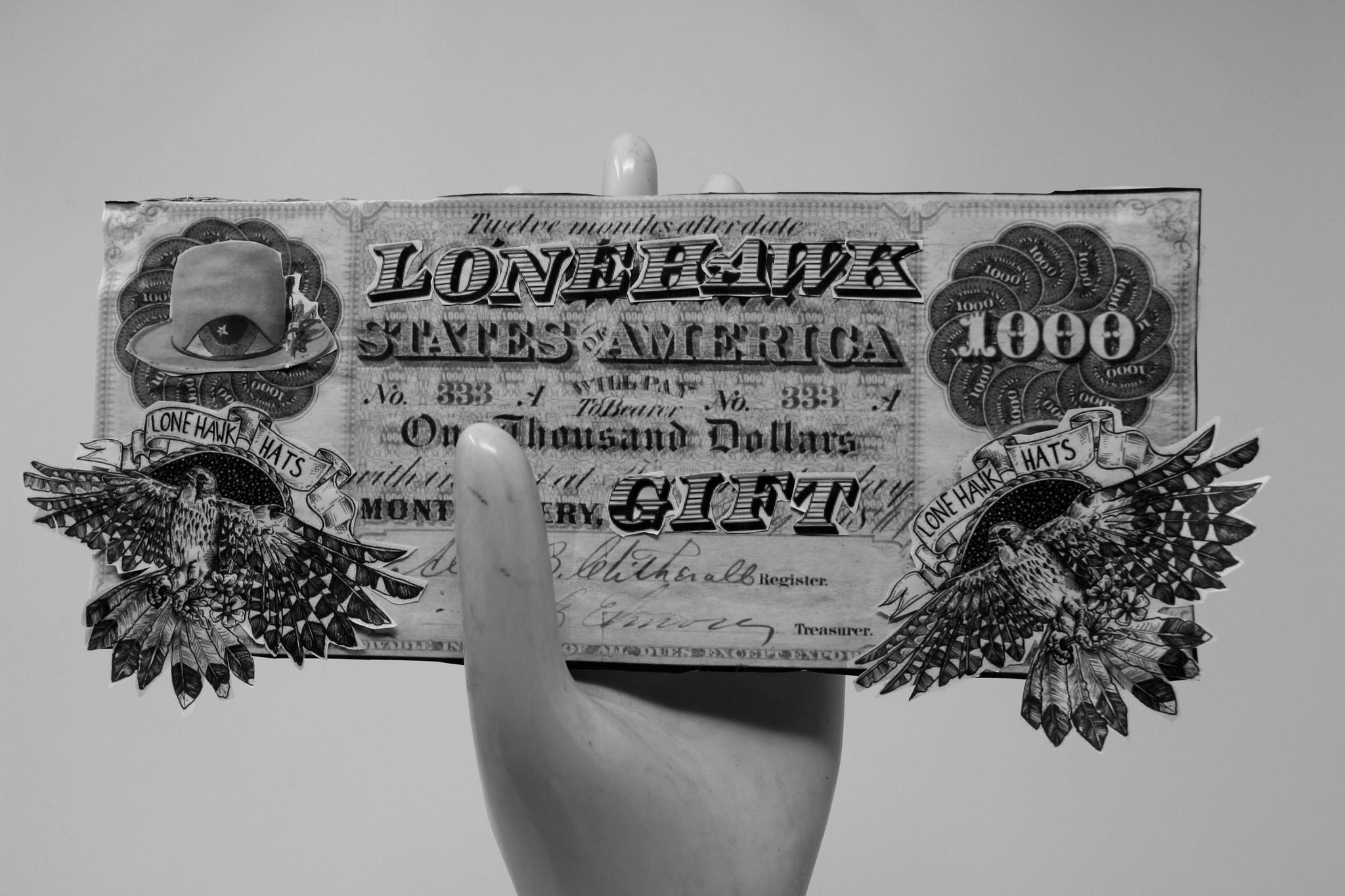 $100 Lone Hawk Currency / Lone Hawk Gift Certificate
Life is Too Short to Wear a Shitty Hat!
Lone Hawk Cash is here....
Give the Gift that will become a Handmade Family Heirloom
Help build your favorite human the ultimate custom hat!
Just in Time for the Holidays
In $100 and $500 denominations.