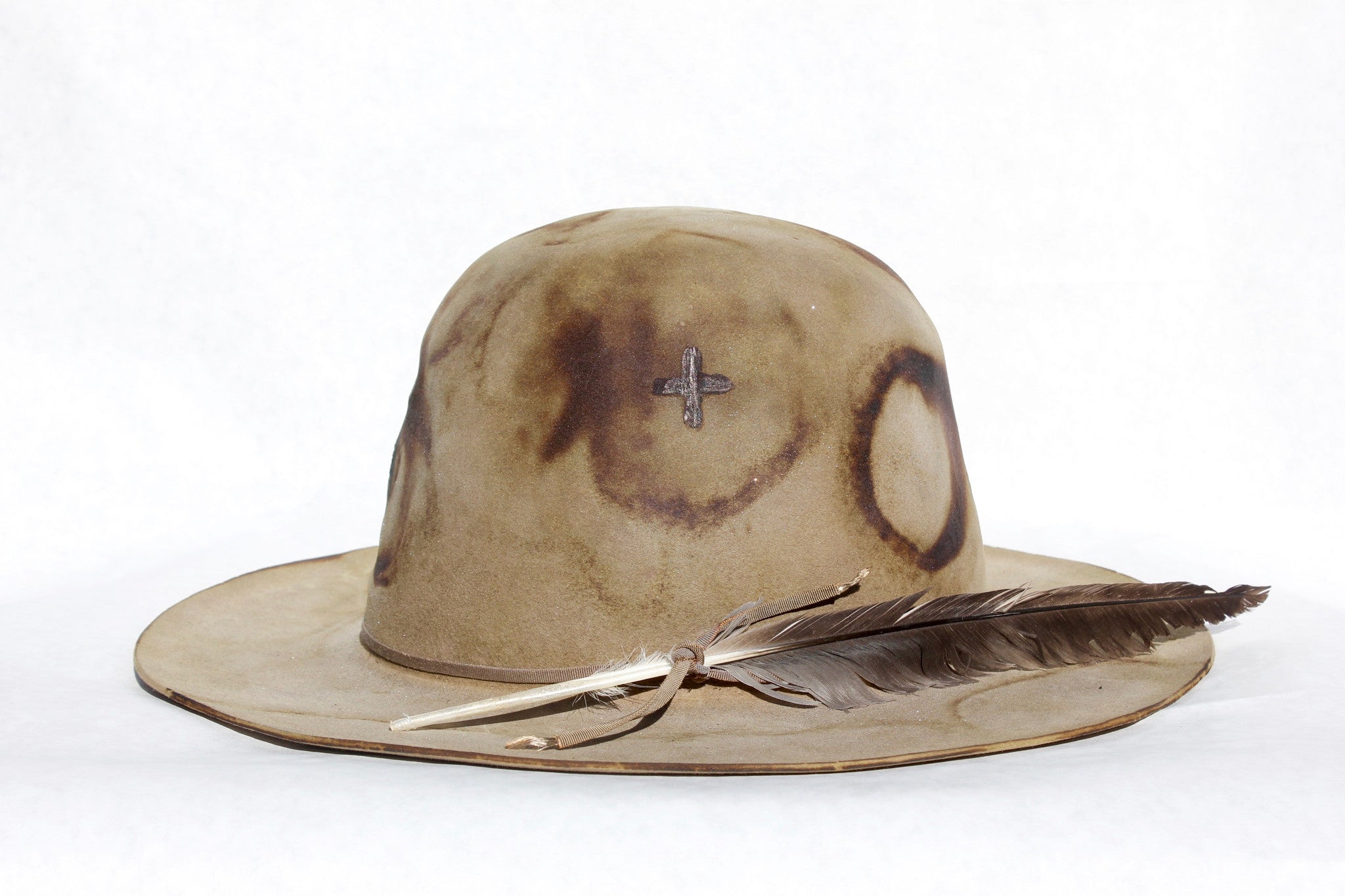 "Holy Smokes" Open Crown Hand Distressed & Branded
The "HOLY SMOKES"
Hand Branded Hieroglyphics
Open Crown
Medium Flat Brim
A Fantastically Hand Distressed True Work of Art
One-of-A-Kind 
Flat Medium Brim
Found Feather
Unisex
Size ~Can be ordered in a variety of sizes
Rad
Sustainable fashion and responsible consumerism is a very important topic to us.  All Lone Hawk Hats are reshaped and restyled top quality vintage hats generally between the 1930's to the 1970's. All are created strictly and 100% by hand in California.