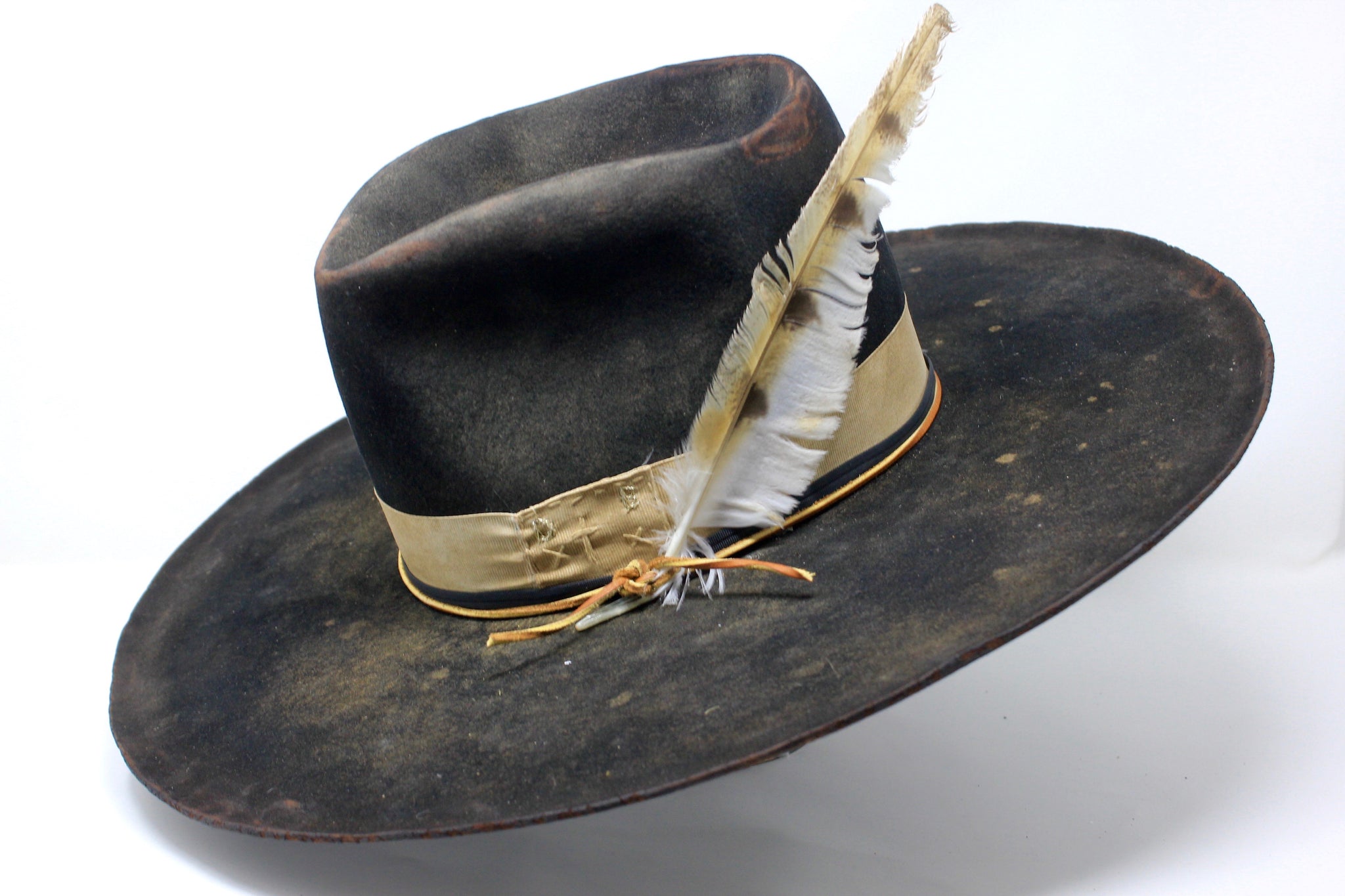 "The Night Hawk" Handmade Custom Lone Hawk Hat
One of Our All Times Favorites!
Tall Pinched Crown
Softer Rounded Lines 
Flat Brim with Slight Pencil Roll
Dusted and Distressed
Hand Stitched Band
Handmade and One-of-A-Kind
Black Beaver Blend
This Hat Can Be Ordered in a Variety of Sizes. 
Sustainable fashion and responsible consumerism is a very important topic to us.  All Lone Hawk Hats are reshaped and restyled top quality vintage hats generally between the 1930's to the 1970's. All are created strictly and 100% by hand in California.