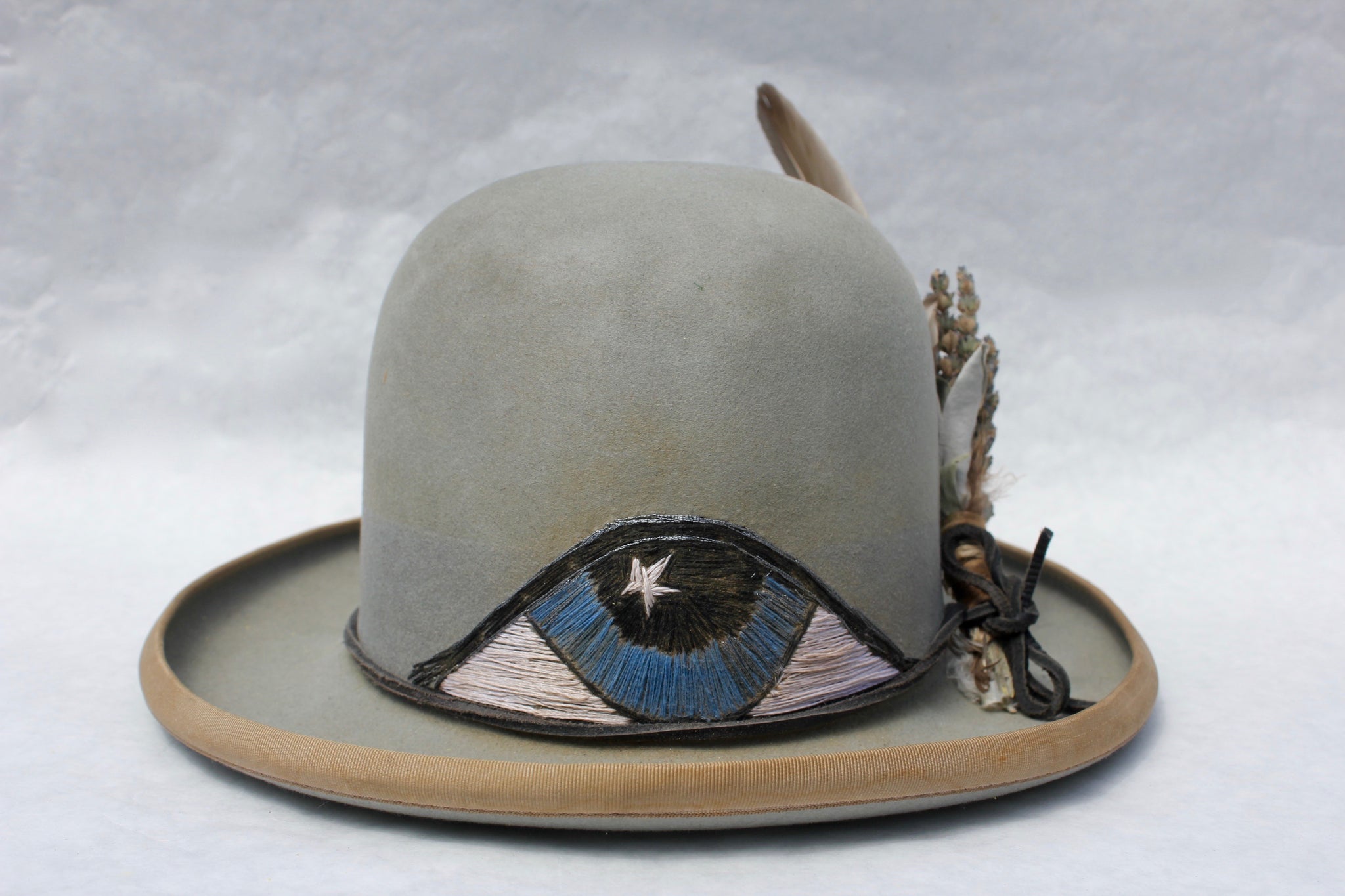 Lone Hawk "The Eye-Conic" Hand Embroidered One of Kind Custom Hat
"The Eye-Conic"
All-seeing, Illuminati, The Eye of Providence, Evil Eye.... Whatever resonates with you.
A Lone Hawk Original!
Hand Embroidered by Honeywood Vintage 
Early Century and Small Brimmed 
Antique Milagra on back
Blessed Mountain Sage and Lavender 
One-of-A-Kind
Beaver Fur Blend
If you have any questions Please reach out to us about making you a custom hat. 
Sustainable fashion and responsible consumerism is a very important topic to us.  All Lone Hawk Hats are reshaped and restyled top quality vintage hats generally between the 1930's to the 1970's. All are created strictly and 100% by hand in California.