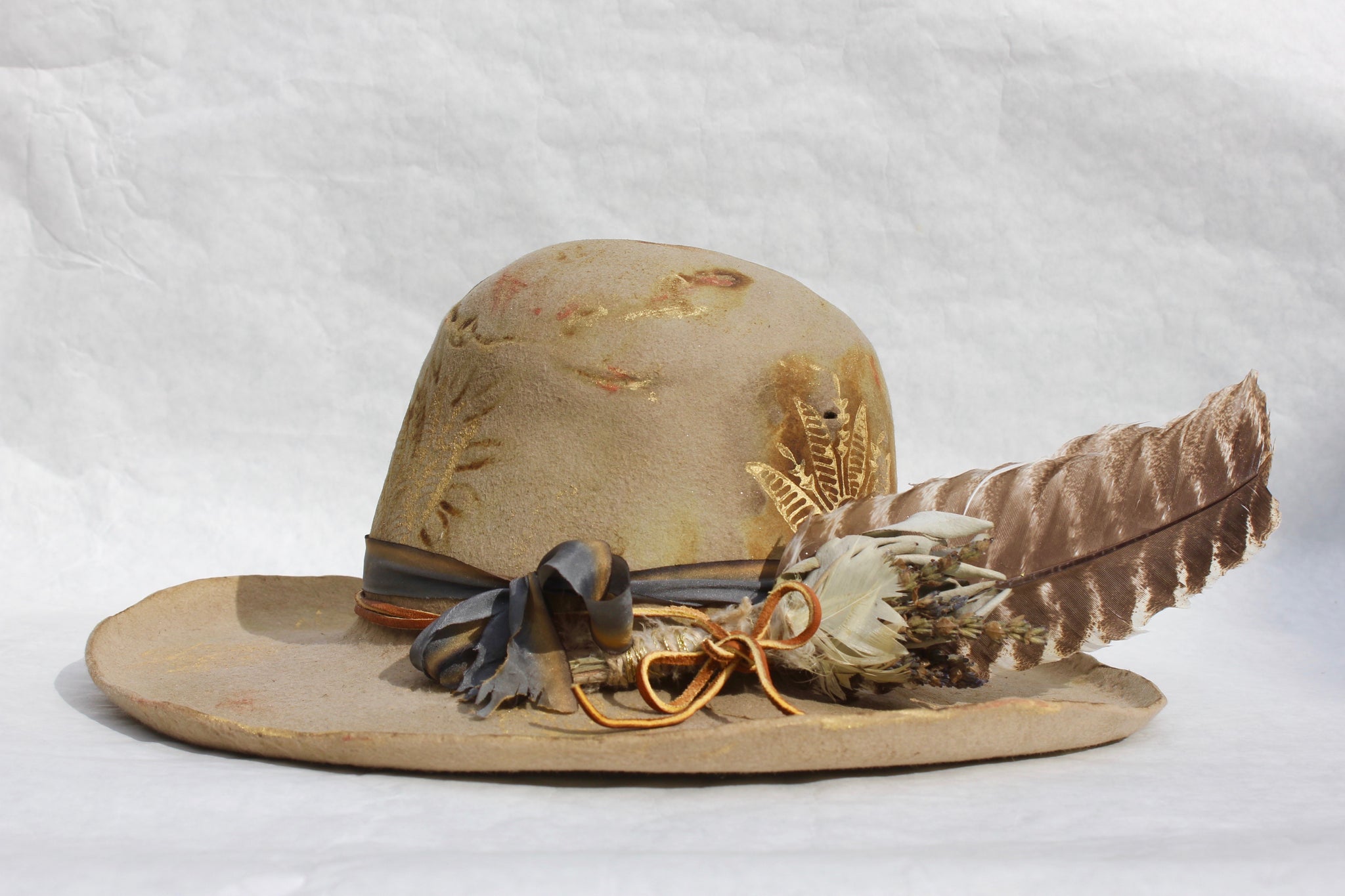 Lone Hawk "The Gold Rush" Handmade Block Printed Custom Hat
A One-of-A-Kind Lone Hawk Original
From the Lone Hawk India Block Print Collection....!
Block Printed with Antique Wood Block Prints from India
Lot's of Hand Painted Gold Accents and Distressing
Classic Open Crown
Pencil Rolled Brim 
Blessed Mountain Sage and Lavender 
Hand Dyed Silk Ribbon
One-of-A-Kind
Beaver Fur Blend
Size ~  Made to Order 
 See something you like that is already sold? Reach out to us about making you a custom hat. 
Sustainable fashion and responsible consumerism is a very important topic to us.  All Lone Hawk Hats are reshaped and restyled top quality vintage hats generally between the 1930's to the 1970's. All are created strictly and 100% by hand in California.